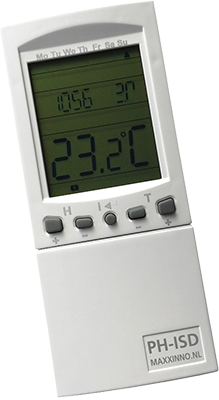 THE ORIGINAL!
We manufacture fast-installing, exceptionally effective glass infrared heating panels for use in residential homes or commercial buildings. Our glass IR panels are engineered to provide the highest levels of indoor heating efficiency, economy, and comfort. Ideal results are achieved when used as the sole heat source for structures.
iHeatpanel provides a comfortable indoor climate while minimising energy expenditure. MAXXINNO iHeatpanels deliver huge utility savings to owners in comparison with traditional heating systems. Heating equipment inspections, maintenance, and repair expenses are eliminated at the same time.
• Dramatic reductions of heating costs
• Solid-state operation; runs silently and without maintenance
• Installs quickly in new builds or existing structures
• Superior heating element for long-term durability
• Wireless temperature controller; unnecessary to cable in
• Clean heat source without combustion or air filtering requirements
• Preserves optimum humidity levels by reducing convection
• No transmission heat loss through pipes, chimneys, or ducts
• Diverse benefits to health from radiant heat
• Increases the availability of floor space for occupant use
iHeatPanels are built with high-strength, heat soak tested (HST) tempered glass and an internal heating element that guarantees powerful heat output with 30+ years of operation.
iHeatPanel is compatible with a wide range of thermostats for efficient temperature control, including control devices with wider compatibility and options for management via smartphone.
We offer affordable pricing with continual savings in a system that is simple to install, operate, and requires minimal space. There is no need to burn other fuels such as gas, oil, or wood – our heating system is eco-friendly, portable, and also maintenance-free.